2021 First Semester
Ad Fraud White Paper
Discover how ad fraud affected the Japanese advertising market during the first half of 2021. Join us as we dive into domestic web and mobile advertising, hidden digital advertising risks, showcase real detected cases during the period and learn how these factors affect advertisers.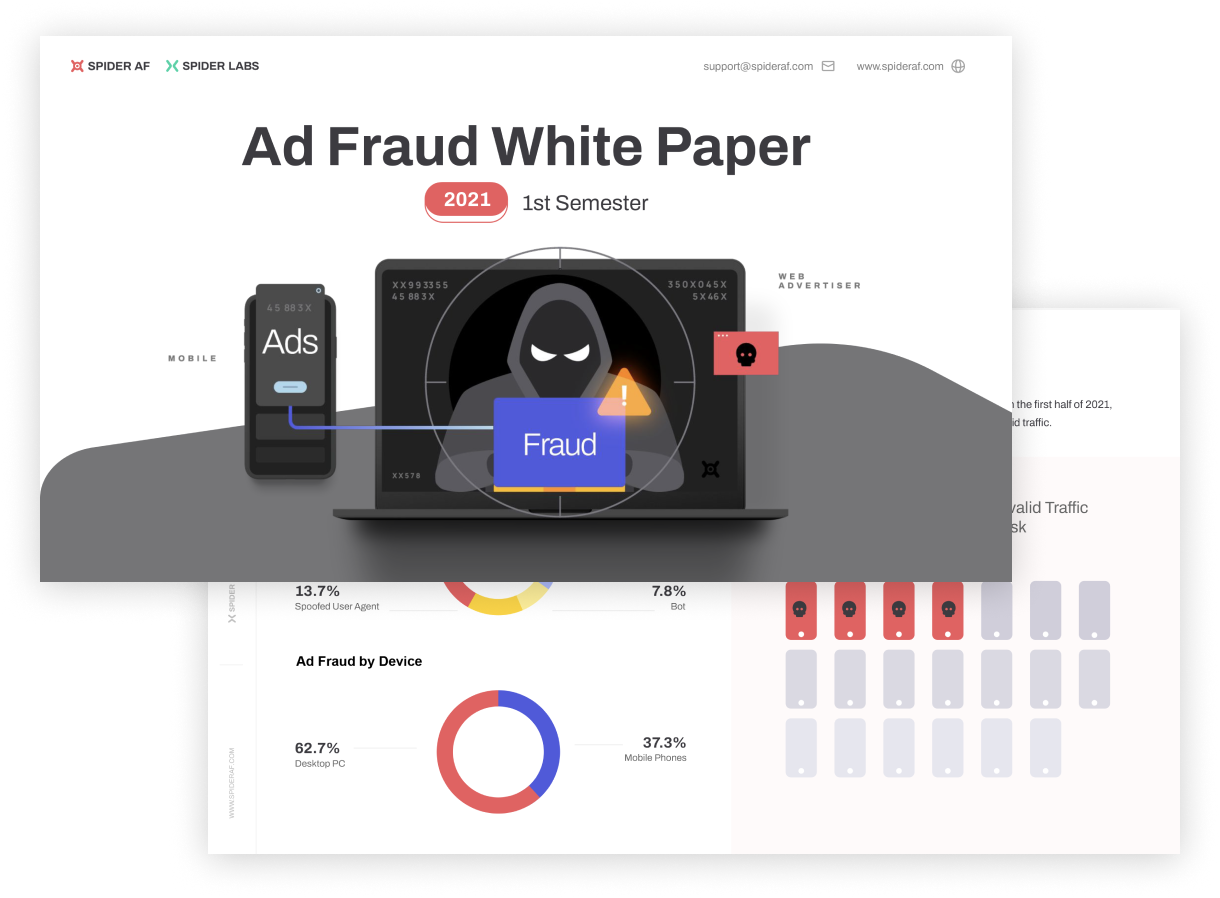 What You Will Learn
This whitepaper contains valuable information on ad fraud collected from January to June 2021.
Overview of Web and Mobile Ad Fraud
Discover the various types of ad fraud that affects web and mobile ads, along with the potential damages associated with it.
Spider AF Covered Web and Mobile Ad Data Analysis
Check which data Spider AF analyzed that affected the online advertising industry covering invalid traffic, fraud rates by network, fraudulent placements, and more valuable ad metrics.
Web and Mobile Ad Fraud Use Cases
Find out how click fraud, suspicious placement sites, IDFA acquisition anomalies and more have affected web and mobile ads during the survey period with real use cases.
Spider AF Initiatives
Learn what initiatives Spider AF takes to help ad verification issues covering ad fraud, viewability, and brand safety.
How We Detect Ad Fraud
Spider AF detects ad fraud by analyzing data logs for impressions, clicks and conversions and events. Each media is analyzed for signs of ad fraud and an overall ad fraud score is calculated using advanced automation. Scores beyond a certain threshold are considered ad fraud for the sake of this report."